Community Roundtable – Clyde River
June 15, 2022 @ 6:30 pm

-

8:30 pm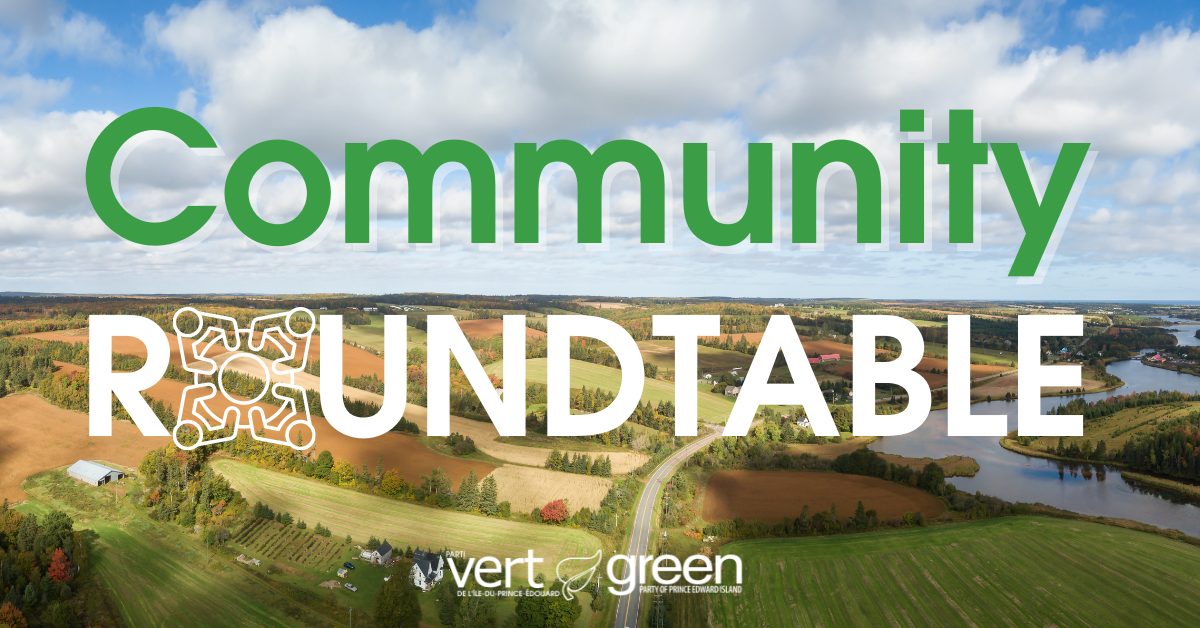 What is a Community Roundtable?
Community Roundtables are designed to start conversations with and among Islanders about the future of Prince Edward Island. Official Opposition MLAs will be present to hear your thoughts and engage in conversation with you.
We're looking to the knowledge, experience, and imagination of Islanders to help create a vision of prosperity, resilience, and vitality in Prince Edward Island. What we talk about, and what you tell us, during the Roundtables will help inform the work of the Official Opposition Green Caucus.
What will we talk about?
The conversations we have at the Roundtables will be driven by you, the participants.
Anything that affects PEI is on the table, including but not limited to:
Economic development and diversification
Agriculture
Fisheries
Forestry
Tourism
Health care
Schools
Environmental safety and sustainability
Transportation
Local government
Housing
Supporting vulnerable populations
Who can participate in these discussions?
Everyone who lives in or has a strong relationship with PEI is welcome. We want to hear from you regardless of your political leanings and get as many perspectives in the room as possible.
Please help us get the word out! There are only so many people we can reach directly to advertise these Roundtables, so we greatly appreciate it if you could pass this invitation along to others who you think should be part of this conversation. Thank you!